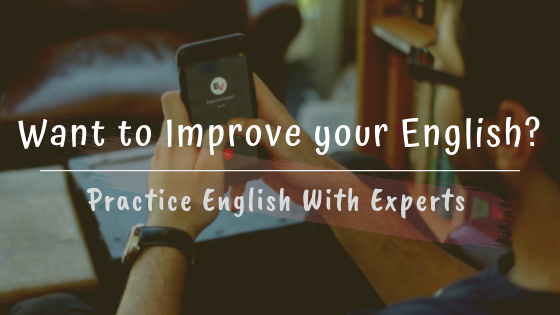 If I ask you on the very first day of your fitness training to do 30 push-ups and you enthusiastically say ……
Okay! Let's do it and you started doing.
Great! I am your coach here and I am counting…. 1, 2, 3, 4, 5,… & so on…
(After 12 push-ups)
Oh, God! It's too painful…..
You feel like giving up after 12 push-ups and there you say: I can't do anymore!
Oh No! What happened to you after 12 pushups? Don't you have enough strength?
Right?
Now if I ask you to keep on doing it on a daily basis, then what will happen after a month?
You'll be able to do 30 push-ups or even more very easily. Why?
Because now you've got enough strength and that's how you build your stamina.
The same thing applies when it comes to your English communication. You need to practice speaking English daily to improve your communication skills. All I want you to do is to speak English with a new person every day. Whatever words you are learning, call the random person, talk with him/her and use those words. Take the critics, listen to feedback and improve. Keep on doing this for a month and I bet, you will see improvements.
Now you're wondering how to find a random person to speak English every day, And why a random person? I can talk to my friend or my brother.
So here is another tip:
Doing it daily is important because you gotta build strength, but doing it daily with a new person is as important. And here is why:
Did you ever notice you get super comfortable with your friends and family. And it's easy to say things and communicate with them. But that's not what happens when you go for that job interview or meet someone and there you need to talk in English. That new person with whom you need to communicate is a total stranger & it gets weirder when that person doesn't care about your knowledge but instead how well you communicate in English.
Hey listen, you have been practicing English with your friends and family so far. So your mind is not ready to carry on a conversation in English with a stranger in a comfortable way. You start sweating, panic starts and then you lose control over what you speak or you get quiet for a long time and that makes a bad impression. So the takeaway here is that you're not ready to communicate in English with strangers.
So in your practice, what was missing? That Stranger was missing.
You need to bring a nice stranger to practice English every day. The good thing is, you don't need to go on a hunt for a stranger every day. Just call EngVarta and it will find you a nice stranger (verified English experts) who speaks English and is ready to help you improve your communication.
For Regular English Practice with Expert: Download EngVarta Mobile App