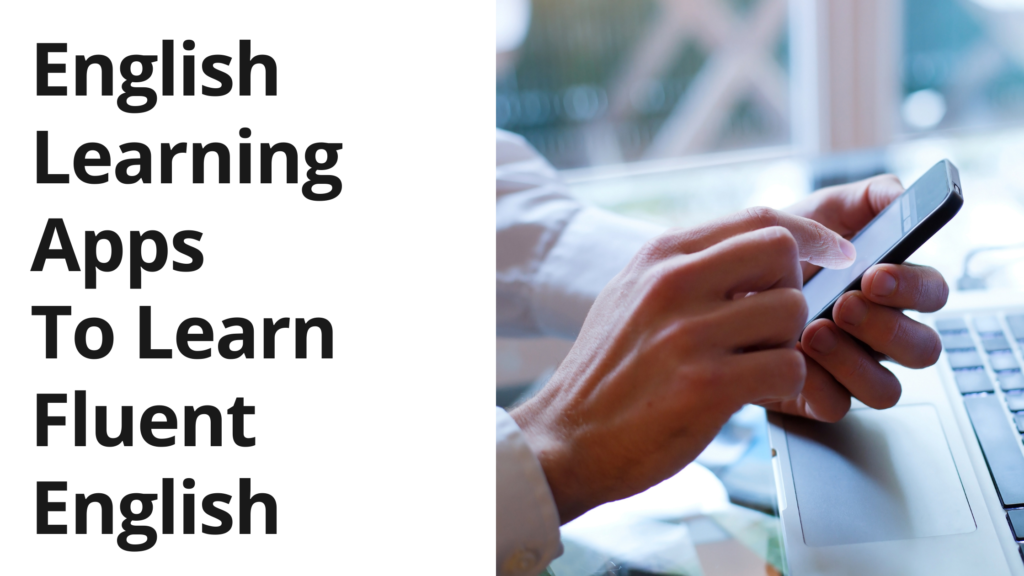 Learning English becomes naturally easy when you have a partner who can help you improve and correct your mistakes. Someone who doesn't judge you. With the advancement of technology, this seems to have become possible now. Your smartphones can become your English-speaking buddy. And the best part about it is? You can improve your English from around any part of the world. Learning has become that easier. 
But, the only challenge is you need to install the right application on your smartphones. So, to make life easier, I have a list of apps that will help you work on your speaking, listening and writing skills. 
Engvarta – English Speaking Practice App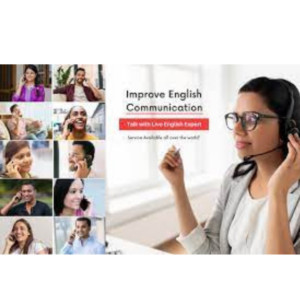 Don't have an environment around you to improve your English? 
Want to practice English with English experts? 
Then Engvarta is the right app for you! 
About the app : 
Engvarta is one of the best English learning apps for practicing spoken English on a daily basis from around any corner of the country.
Engvarta is an English-speaking app where you can connect with real-time English experts. The English Experts are professionals who will correct your mistakes when you speak in English. You can speak on any topic that you take an interest in. Or, you also have the option of choosing the desired goal and working towards achieving your goal. Goals can be preparing for an interview or an exam. 
You can practice any time of the day according to your availability starting from morning 7 am till midnight 12 pm. 
Babbel 
Babbel is an app for exploring a new language. The app-based learning created by a team of learners has everything you need to have a real-world conversation from vocabulary to culture. There are live online classes, podcasts, games, videos, and much more to discover. It is the best app for learners who want to master a language. 
Memrise
Memrise is all about learning vocabulary using humor. If something is funny you are surely going to remember it. Memrise uses spaced repetition of flashcards to increase the rate of learning. Memrise also has the game form of learning. It uses spaced repetition for language acquisition which is an effective form of memorization. 
Duolingo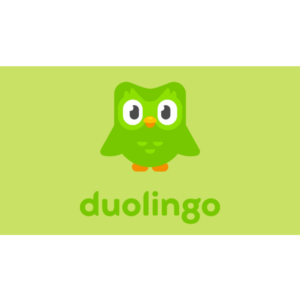 Duolingo is one of the best free English learning apps that supports dozens of languages and English is one of them. Duolingo is a fun way of learning. Here, you can do a bunch of activities like learning grammar and vocabulary lessons that are disguised as games. It offers a skill tree of lessons that use listening exercises, flashcards, multiple-choice questions. The bite-size lessons also make it great for quick learning sessions over your lunch break. This is definitely one of the English learning apps we recommend first to people.
Fluentu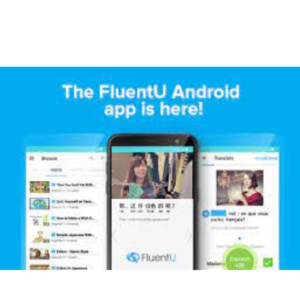 Fluentu helps you access the web's best foreign-language content. It is an English learning app where you can practice English by using real-world videos and interactive subtitles. You won't get other grammar lesson videos but real-life conversations videos like commercials, music, interviews, comedy, speech, and much more. Quizzes accompany these videos where you can test yourself and practice the English that you watch and listen to in those videos. 
If you are someone who spends a lot of time on Youtube, this can be the best alternative to watch videos that you take interest in as well as improve your English.
Fluent U is also a user-friendly English learning app that can help you to improve your English on a regular basis. 
Hello English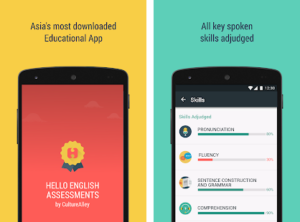 The Hello App comes with 475 free interactive lessons, games, practice videos, and e-books. Whether you want to attend an interview or impress your friends with your flawless English – this English conversation practice app serves the purpose. Hello is a social network that connects you with communities of people who share your interests, around the world, and in your neighborhood.
Learning a language requires consistent practice. Using these amazing apps you will be able to hone your English communication skills. If you are using an application that is helping you improve your English. Write it in the comments section.