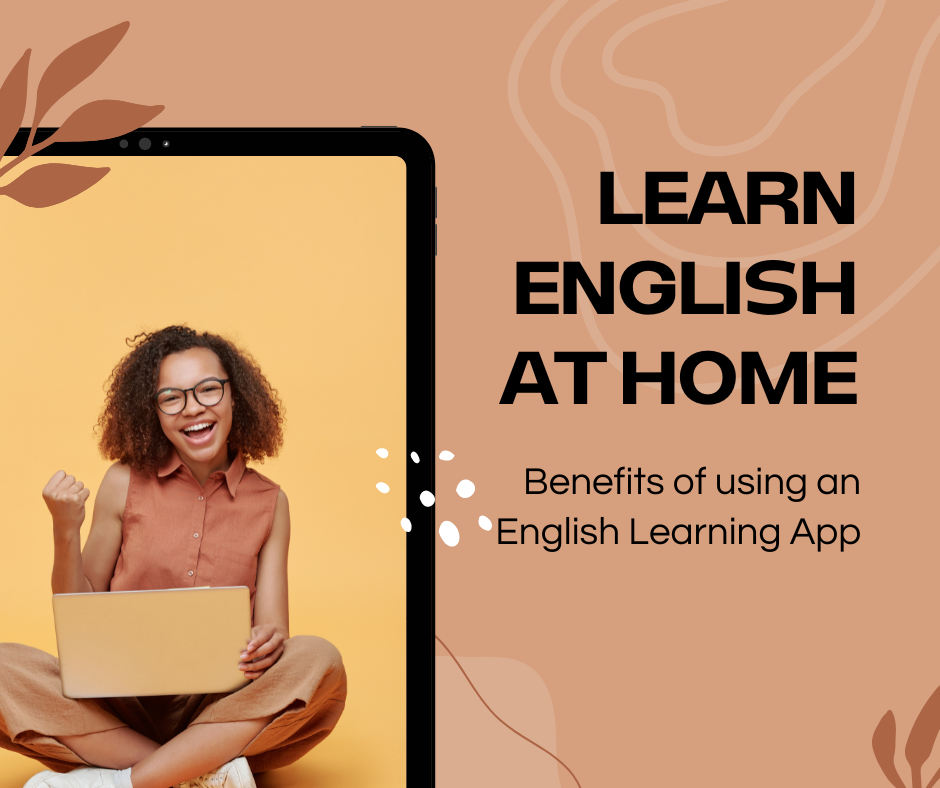 English is a vital language in today's globalized world. It is the most widely spoken language and is considered the lingua franca of international business and tourism. This is why many people are now motivated to learn or improve their English skills. There are many ways to improve one's English, including taking traditional classes, hiring a tutor, or using an English learning app. In this article, we will explore the benefits of using an English learning app to improve your English.
Convenience and Flexibility
One of the main advantages of using an English learning app is the convenience and flexibility it offers. With an English learning app, you can study at any time and place that is convenient for you, as long as you have an internet connection. You can study in short bursts during your commute, during lunch breaks, or in the comfort of your own home. This allows you to fit your English studies into your busy schedule, making it easier to stick to your learning plan.
English learning apps usually use algorithms to adapt to the individual learner's pace, needs, and interests. This means that the English learning app will create a personalized learning plan for you based on your progress, strengths, and weaknesses. This will allow you to focus on the areas that need improvement, and make the most of your time and effort. Additionally, the English learning app will keep track of your progress and adjust your learning plan accordingly, ensuring that you are making steady progress towards your goal.
English learning apps are designed to be interactive and engaging, using a variety of learning tools such as videos, games, quizzes, and real-life situations to keep you motivated. This makes learning English fun and enjoyable, rather than a chore. By engaging with the content in an interactive way, you are more likely to remember the information and make lasting improvements to your English skills.
Compared to traditional language classes, English learning apps are a much more cost-effective option. Many apps offer a free basic version, while others have a low monthly subscription fee. This makes it easier for people on a budget to access high-quality English language education. Additionally, you do not need to worry about traveling expenses or time off from work to attend classes, making English learning more accessible for everyone.
Access to a Wide Range of Learning Materials
English learning apps offer access to a vast library of learning materials, including videos, audio recordings, articles, and more. This allows you to choose the type of material that suits your learning style best and to access the materials anytime and anywhere. This variety of materials ensures that you are exposed to different styles of English, allowing you to improve your overall language skills.
Immediate Feedback and Correction
English learning apps provide immediate feedback and correction, allowing you to quickly identify and correct mistakes. This is particularly useful for practicing speaking and writing skills. The apps also provide tips and suggestions to help you improve, so you can make steady progress towards your goals.
Many English learning apps use gamification to keep learners engaged and motivated. This means that learning English is turned into a game, with points, rewards, and progress tracking. This makes learning English more fun and enjoyable, and helps to keep learners motivated and engaged in their studies.
In conclusion, using an English learning app to improve your English offers many benefits, including convenience and flexibility, personalized learning, interactive and engaging materials, cost-effectiveness, access to a wide range of learning materials, immediate feedback and correction, and gamification. Whether you are a beginner or want to become a proficient English speaker, there are many English learning apps available online where you can practice speaking in English anytime, anywhere.