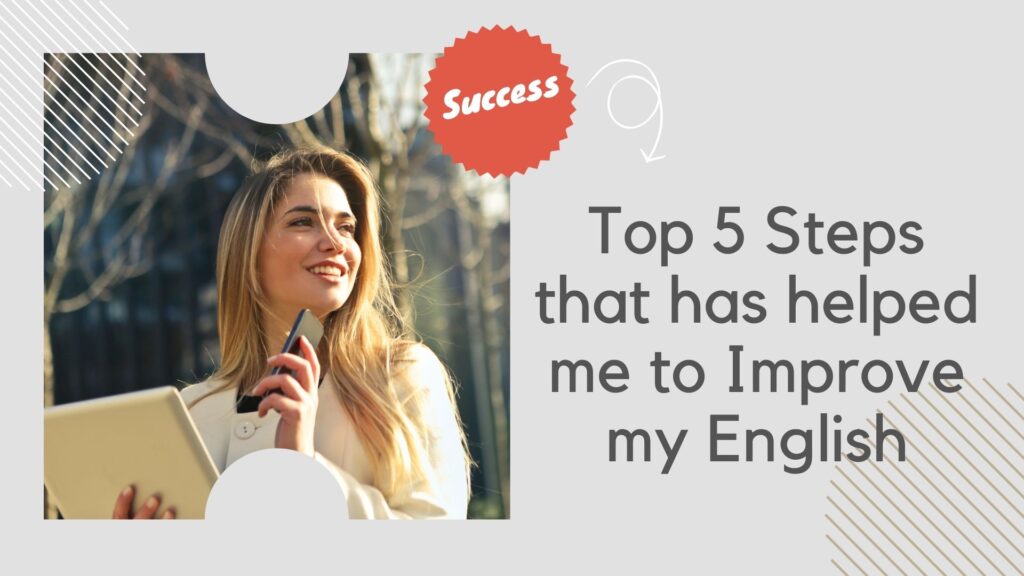 Just by the thought of speaking in English, I get numb. 
Do you feel relatable?
So the question is how can you overcome this fear & speak in English like a pro?
Firstly, let me tell you that:
 It is not just 'Your problem' – but a problem shared by almost every English learner. 
And there are two reasons behind it –
First, you never had an environment where you could learn & speak in English. Your medium of education was not in English. And also, you don't have people around you to speak in English.

You had people around you & studied in an English medium school. But that traditional method of teaching never helped you to speak English. You fear from making mistakes and being judged. 
If you find yourself struggling with any of these situations – It is totally okay & not to be something embarrassed about. 
Speaking in English is not a measure of your intelligence or success. 
It is just a medium through  which you can broaden your horizons. Whether you are in a corporate world, own a business, a home maker or a student, it can help you to drive towards success & become more confident in life.
English is just like any other skill you acquire. Some may take time to acquire the skill & some may learn it fast. It all depends upon how easy peasy & stress free you make the whole journey of learning for yourself.
If I talk about me – I don't have an infinite jargon of words. I have a limited vocabulary but this doesn't stop me from speaking in English. My thinking language has always been English & also I have clarity in my thoughts which makes me confident.
I will share with you today all the best steps that I have up my sleeves.
Step 1 : Start making English your 'thinking language'. 
If someone is still suggesting you start by 'learning grammar rules' and 'reading newspapers' – You need to stop doing that right now. 
The biggest mistake that you are making  is 'You're still thinking in your native language'. You know when you think in English – it becomes really easy to put down your words into expressions. Language becomes faster & easier when speaking it out loud.  
In no time, Speaking in mind becomes speaking with mouth. By thinking in English you internalize the language. That means the language is part of your life. You don't have to remember any rules or read bulky textbooks. All comes from within you.
I want to really stress on this step because it is what has helped me in speaking in English. 
Step 2 : Speak chunks of sentences
If you're a beginner or you are unable to speak in English without gaps, you must start speaking in chunks. A word makes a sentence and sentences makes a paragraph. If you know the right word, you are good to go.
 So, start using English words more frequently while speaking even in your native tongue. Instead of calling out things in your native language, try to Speak it out in English. This step is highly recommended to those who don't speak in English at all or have just started to speak in English.
Because if you are a learner, I assume that you have already started listening to a lot of English content and also reading them. There is a lot of intake happening and now you need to focus on input & output. Listening & reading is the process of intaking the language whereas writing & speaking is the output. 
After you start gaining confidence in speaking in chunks, you can finally start speaking in English.
Step 3 : Observation of English language. ( Acquire Instead of Learning )
 Whether you want to improve your Public speaking skills, spoken English or writing skills – Observation is the best tool to master it.
You are not 'learning' the language but acquiring it. And there is a major difference between both. You may deliver a speech by memorizing but you cannot start a conversation until you have words  to express your thoughts . The best way to acquire a language is – Observe the language from outside. 
Don't worry I am not suggesting you watch tedious English lessons but you can watch anyone or anything who speaks in English. You may watch vlogs, food channels, music, travel videos or anything that grabs your attention. 
Listening to English speakers will help you acquire their style of speaking. We have the power to mirror anyone we follow if you observe them closely.
Also, repeated exposure to English speakers will help you to know the right way to structure sentences. 
In my experience, I also realized that extensive listening helps to understand grammar rules implicitly. And the best part about this step is – You'll definitely enjoy it !
EngVarta follows the same philosophy. You learned your native language by listening to people around you. In the same way, listening & talking to English Experts can also help to learn English. EngVarta Experts push English learners out of their comfort zone and help them speak English by correcting their mistakes. 
The less mistakes you start making, the more you get confident.
This is how it works. 
Step 4 : Clarity in thoughts
Getting lost in thoughts can be frustrating!
When your thoughts are grounded  & you are clear about what you want to say, speaking English becomes really easy.  When you speak a language, you need to have words on what you are speaking about and your target is to sound as easy as possible for the listener. 
Now, there are two ways in which you can easily speak with clarity –
Speak slowly and clearly.
My biggest flaw while speaking in English was I used to speak fast. Speaking fast did blunders and hampered my speaking skills so much. While I kept on speaking, I lost in my thoughts & skipped words. 
We think we sound cooler when we use fancy words. The truth is we hardly use them in our daily conversations. People love to listen to someone who speaks easy to understand English. In short, use words that are easier to sound. 
Step 5 :  Confidence is the key 
My fifth point is not about practicing. Because this is where a major portion of the English learners face difficulty.  You may be surprised to hear that a lot of people amongst you make great speakers. But just because of lack of confidence, you never dare to speak in English. 
Embracing mistakes is a crucial part of learning any skill. Until you keep on saying, " What will people think about me if I make a mistake", you're not going to improve. Because even if you become 'A Perfectionist', People are gonna judge you for that too.
Confidence is actually a 'catalyst' to the whole process. And somewhere someone had truly said that ' Confidence doesn't come from you always being right, but fearing from being wrong.'