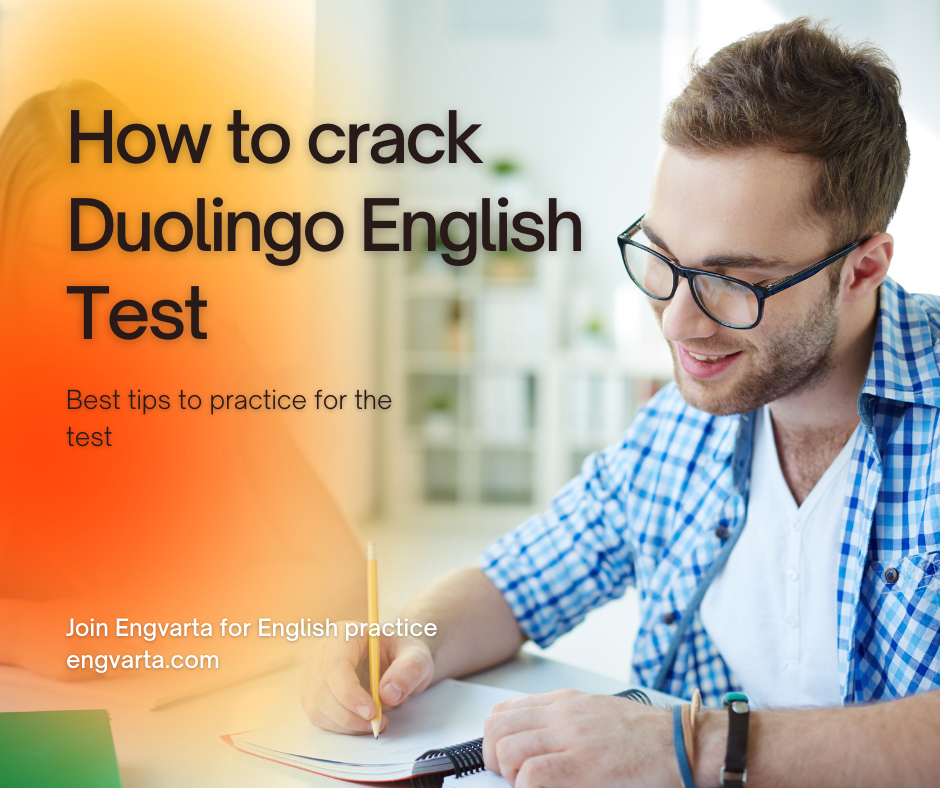 Every year thousands of international students apply for universities in the US and Canada. The top universities in the world like Harvard, MIT, and Stanford ask the applicants to take an English proficiency test to evaluate their level of English language skills. 
As most of the students are non-native English speakers, it is essential for them to demonstrate their English language proficiency to get into these universities.
The Duolingo English Test (DET)  is an online English proficiency test designed for international students. It is fast, convenient, and affordable compared to other English language proficiency exams. 
It is a modern English proficiency assessment to help the students and institutions abroad. You can take the test from your home with the help of a computer and a webcam, you need not have to make an appointment or travel to a test center.
Duolingo English Test Pattern 
The course content of the DET is prepared by experts from the field of linguistics, language teaching, and assessment. The questions are based on real-life contexts in order to measure your speaking, reading, and writing skills in a natural way.
You need to spend 60 minutes for this exam, which includes 45 minutes for answering the questions and 15 minutes for setting up your webcam, microphone, and testing your audio & video at the start of the exam session.
The Duolingo English Test has four sections-
Reading: 30 minutes
Listening: 5 minutes
Speaking: 10 minutes
Writing: 20 minutes
You are eligible to take the Duolingo English test if the following things are available:
A working computer with a webcam or a smartphone with a camera

A stable internet connection

A quiet place to take the test

An ID card (passport, national ID, etc.)

The ability to pay the test fee ($49 USD)

Your Duolingo account email address (we will use this to send you your results)
Tips to ace the Duolingo English Test 
Duolingo's tests are tough, and you can only take each test once. That means it's critical to prepare properly, so you only have to sit the test once.
One way to do that is by familiarizing yourself with the types of questions you'll face. For example, in the listening comprehension part of the test, you might hear a word spoken and need to select the correct spelling from a set of choices.
Learn and practice new vocabulary, Learn to use words in context. Pay attention to the translations of the sentences you read or hear, Use a dictionary if you don't know the meaning of a word, Learn how nouns, adjectives, and verbs are used in sentences, Find someone to speak English with.

If you want to improve your conversational skills, try speaking with people who are fluent in English or even native speakers if possible. If you can, listen to them speak whenever possible and try to mimic their accent and cadence as best as you can.

Another way to improve your conversational skills is by watching your favorite TV shows, movies, or news programs with English subtitles on. This will help you learn new words and phrases while also helping you understand how they are used in conversation.

Listening exercises are not only a great way to improve your conversational skills but they can also help increase your comprehension skills as well. You can find many listening exercises online that will help you learn new vocabulary words while testing your comprehension at the same time.

Try to read something in the language, at least one page a day, for example, an article from the news. It is important to read about things that interest you and you feel comfortable with. Reading won't help if you are bored reading something that is too difficult for you or something that you don't like. You will also learn new words this way, and new grammar structures that are more natural than what we learn from a book of grammar rules (I have learned most of my grammar by reading and listening).
Conclusion 
Not only is Duolingo English Test a good option for aspirants who cannot meet the requirements to appear for the IELTS or TOEFL. And this is because the Duolingo English Test is more user-friendly and has lesser marking sections. So, for aspirants who want a quick and easy certification in the English language, Duolingo English Test is an ideal choice.
Cracking a language test can be stressful and the Duolingo English Test is no exception. It is quite different from other tests, but with some practice on sample tests, some familiarity with the format, and with good luck, you can even score well in it. I hope that this article has given you all the information you needed to prepare well for your Duolingo English Test.