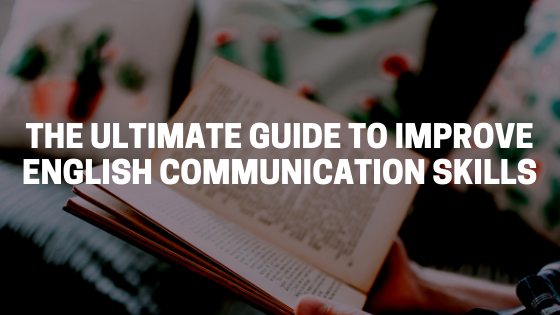 There are people who find it very difficult to express their emotions using words. They lack communication skills and fail to speak their minds.

If you find it difficult to communicate your thoughts and feelings in front of the people, then there is an easy fix. You can improve your communication skills using some handy tips and a little practice.
Here are some effective tips on enhancing the communication skills based on the problem you're facing :
1. When you find it difficult to express what's in your mind
When you have many things in your mind but find it hard to speak them up, it can hamper your mental well-being. There are several reasons behind not being able to speak in front of people. Often times, our minds are clouded with a lot of things.
When we stand in front of people, we often experience a lot of emotions like excitement, anxiety, and sometimes, fear. This keeps us tongue-tied. The nervousness grips and we fail to find the correct words to convey our thoughts. And it creates a difficulty in expressing the feelings.
Here is how you can deal with it:
Clear your mind : Before you speak, you must be clear about what you actually want to communicate. Being clear about your ideas give a great confidence boost.
Imperfect is perfect : Don't be harsh on yourself. Accept the fact that no one is perfect and hence, you are also allowed to make mistakes.
Be clear and open : People who are weak at expressing their emotions can screw-up a conversation. They rattle while speaking and speak out irrelevant things giving way to misunderstandings. Free yourself from all the fears and be open while having a conversation. Do not hesitate and speak what you truly believe.
Do not fear the crowd : Many people dread the crowd surrounding them and hence, could not speak. If you too feel the same, presume that you are alone in the room. Try to ignore everyone and speak what you feel.
Revision is a must : Revising what you want to speak is the best thing that you can do for yourself. Revise the conversation in your mind.
2. When language is the problem
Many people effectively speak their heart in their native languages, but when it comes to speaking in English, they find themselves in a tight spot. If that defines you then keep reading for the simple Tips you can follow to fix this problem:
You and me both are aware that English is an universal language and in this fast moving world you're expected to communicate fluently in English for professional growth in career or a status in society.
An inability to speak English doesn't just hamper the person in his personal life but also in his professional life. Also, there are people who know English well but could not communicate in English. They understand the grammar, they have a good vocabulary, they can write English but when it comes to speaking, they fail.
If you are the one who always finds it very difficult to understand or speak English or you are the one who knows English but find it difficult to communicate in this language, here is what has worked for me in the past:
Think in English : Even when you are deep in your thoughts, shun your native language and think in English. This would be the stepping stone for you in your efforts of communicating in English. Watch this video on how to start thinking in English :
Be your practice partner : Once you begin learning English, eradicate every other language from your day-to-day conversation, first with yourself, and then, with other. Be your practice partner in the initial days. Talk to yourself loudly in English. Stand in front of a mirror and practice speaking in English. You can select a topic and start speaking on it before the mirror. Pay attention to every single word that you speak. This is the best way to improve your English communication skills and develop public speaking skills.
Listen to English : Watch English movies and series. Take help from the YouTube channels. Repeat what you hear. This will also improve your communication skills in English.
Sing English songs : When you begin to learn English, everything must be in English. Wear your headphones and play some English music. Try to sing along.
Read magazines and blogs : Read English magazines and online blogs. They use easy English which will help you to understand the basic words at the initial stages. You must also develop a habit of reading English books of your interest. You must read English content as much as possible.
Build your vocabulary : Learn new words. Once you are done with the basics of English language, it is the time for taking a step further. Read novels and find out new words. Underline them, find their meaning and memorize them. There are many vocabulary books that could help you in building a strong vocabulary.
Learn sayings and phrases : Learn the phrases and sayings as they create an impact while speaking. Practice speaking them out louder.
Use EngVarta : The technology has touched every aspect of our life and you can use it while learning English as well. There are many amazing mobile applications that help the beginners to learn English effectively. But EngVarta is one the best apps when it comes to learning communication skills. You can download the app in your iPhone or android phone and learn English anytime and anywhere. Using EngVarta App, you can connect with a live English Expert( who can be an HR, English Teacher, Professor, Business Professional). Theses Expert will help you to remove hesitation and speak in English fluently. This is the best application for you if you know English and proper use of grammar but are only hesitant in speaking it in front of people. The English experts at EngVarta go extra miles in evoking a confidence in you while you speak English.
All you need to do is connect to the experts via the app and spend a little time with them. You need not to move out from the comfort of your home. EngVarta allows you to improve your communication skills sitting on your couch. What else could you ask for?
Practice for specific occasions : If you are learning English for some specific purpose like for an interview, you must keep that as your prime focus from the beginning. Practice the language in a way that could help you to crack the interview. Even while practicing in front of the mirror, imagine that you are giving an interview. You could practice them with a friend or you could use Engvarta app & practice interview role play with an English expert as well ( I would recommend this method because that will help you build confidence when you will speak with a stranger compared to your friend and also the experts can guide you and give you additional tips to make your interview better. ) Regular practicing an interview will not just improve your English speaking skills but will also help you to be comfortable on the day of the interview.
With these tips, you are just a month away from a confident and fluent English communication.
Implementing these tips and tricks will set you on the path to speaking better english. Remember above all these tips – the key to becoming fluent & improving communication is regular conversation practice in the right environment. Therefore start putting these tips in action and also start using EngVarta app if you're serious about improving your english communication.
**EngVarta is a Paid Service for Serious Candidates only. It's a not a Chat service. Here you will get connected with fluent english experts. And these experts are Paid professionals. Consider its like your offline english tutor but now you can connect with this english tutor any time you want to practice english.
For Regular English Practice with Expert: Download EngVarta Mobile App