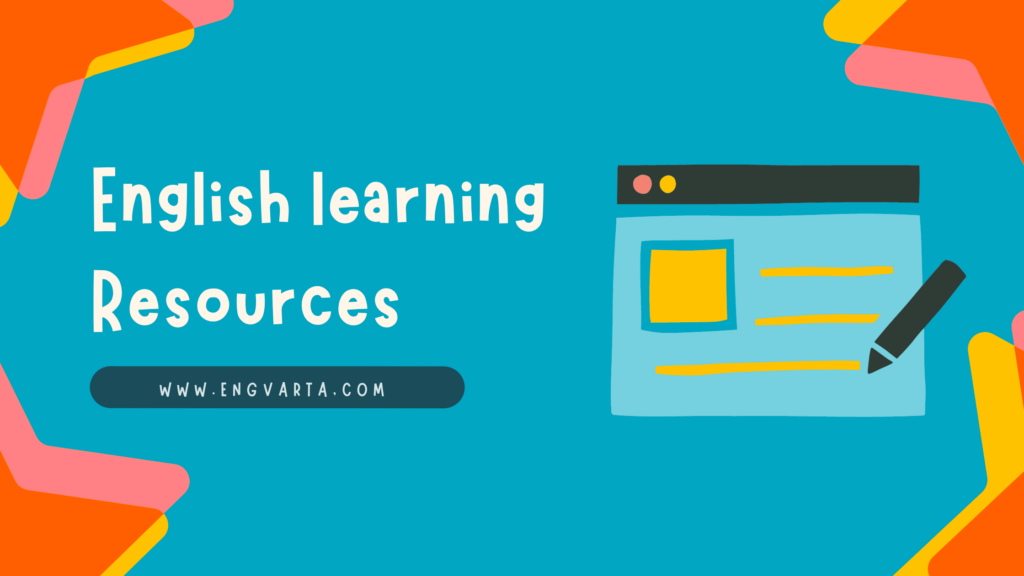 Start practicing English using the best English learning websites and English Learning apps
In this guide, you will find some of the best resources, websites, and apps that are essential for learning or practicing English irrespective of your level of English proficiency. 
Starting from learning grammar to practicing conversation daily, you can use these websites and apps without any second thought. 
Practice English with fun activities 
It can be difficult to find activities for ESL students, but the internet is full of ideas and materials that can help you get started. 
If you're looking for activities for ESL students, try these websites:
A free online website that provides vocabulary puzzles, grammar quizzes, crossword quizzes, and youtube lessons for ESL students.
BBC Skillwise –  BBC Skillswise literacy website has plenty of free games for English learners. Ideal for adult learners, there is an engaging game for everything from word games to those that practice punctuation and pronunciation.
ESL Games World – This website offers free games for practicing English, which are aimed at young learners. The games can be used at any age, and there are fun classroom tools for teachers as well.
Duolingo's Daily Quiz — This is a fun way to test yourself on the Spanish you've learned. You'll get an explanation if you get something wrong, so it's great for beginners!
Duolingo's Challenge Me Section — The challenge me section has lots of different exercises that will help you improve your skills. Make sure to check it out when you're ready for more advanced material!
Duolingo's Deck of Cards — This deck of cards is a fun way to learn Spanish vocabulary words and phrases. You can choose from different topics (animals, food, etc.), which makes it interesting and helps you remember what you've learned!
Brush up your grammar basics using these websites and apps
Grammar rules can be difficult to remember but if you know them well enough, they will be easier to use in real-life situations. It's best to start with the basics of each part of a sentence first before moving on to more complicated concepts like verb tenses and sentence structure. 
I've listed down some sites & apps that will help your grammar knowledge in an interesting manner.  
Grammarly handbook by Grammarly is a concise, gentle, and rather short guide to Grammar. It's meant for those who'd like to improve their grammar skills or simply refresh the knowledge they already have. 
The author assumes that you have little or zero experience in grammar and therefore, it's probably a good idea to start here with learning if you don't have any other resources for that.
Grammar 📒 | Learn English | EnglishClub
This free app is an easy way to learn grammar and different ways to say the same thing.
The app has hundreds of exercises, so it's easy to find something that suits your needs. There are also some fun games like hangman, word search, and crossword puzzles. The app is available for both Android and iOS devices.
The British Council website is a great place to start learning grammar.
The website has a lot of information about the different parts of speech and how they work. It also has lots of exercises that help you learn how to use them correctly.
You can start by learning about nouns, verbs, adjectives, and adverbs. You can also learn how to use prepositions and conjunctions.
My English pages is a great tool to help you learn grammar. It gives you the opportunity to do self-study and improve your skills in a fun and interactive way.
The site has several grammar levels that start from beginner level and go up to advanced level. The lessons are easy to follow and include many exercises that allow you to practice what you've learned.
There are also videos and audio files for each lesson, so you can listen, read and speak at the same time.
Once you've finished a module, there's a test that will help you check your understanding of the material. 
The Grammar Monster is a free website that helps you learn English grammar. It's easy, fun, and free!
This site offers free exercises, games, and quizzes for all levels of English language learners. The Grammar Monster will help you learn about the most important grammar rules and improve your writing skills.
Grammar Monster's lessons are suitable for both adults and children. They are also great tools for teachers who want to use interactive material in their classes.
5mins English.com has interactive online lessons that help you learn basic grammar rules in a simple, easy, and effective way. Our lessons give you opportunities to listen, speak and write so that you can build your vocabulary, improve your pronunciation and get more confident with English conversation skills.
Each lesson has a video clip that explains a grammar rule in simple terms. You'll also find a text box where you can type in an example sentence as well as check your answers against our answer key at the end of each lesson.
Practice pronunciation using these apps and websites 
Elsa Speak is a fun little app that lets you practice your pronunciation in English. The app is based on the phonetic alphabet, which is a way of representing the sounds of the letters in a language. It's used by linguists and teachers to help people learn how to pronounce words.
The app has three different modes: practice, test, and quiz. In practice mode, you can listen to each sound of the alphabet (there are 26 of them) and repeat it back as many times as you want. 
It's like having an English teacher standing next to you saying "Say it again!" except you don't have to pay them anything!
Talk English is a great place to practice your English pronunciation. There are many lessons that are designed to help you improve your accent and learn the correct way to pronounce English words.
The lessons on this site are broken into small sections so you can do them at your own pace, which makes them ideal for kids or people who have trouble learning new things quickly. The first lesson is free, but most of the rest require you to pay for them.
Talk English also has a podcast where you can listen to native speakers speak in their normal voices about different topics such as culture, travel, and food. This is a great way to practice listening skills and get used to hearing native speakers talk. 
You can also use this site if you want more practice with speaking rather than just reading or writing English.
LearnEnglish Sounds Right Review | Educational App Store
LearnEnglish Sounds Right is an online English pronunciation course that teaches you how to pronounce words correctly. With this app, you can learn how to say words in British English, American English, and Australian English.
You start by watching videos that teach you about phonemes (the sounds that makeup speech). Then, you can practice your skills by listening to recordings of native speakers saying words with different sounds in them. 
The app also gives you tips on how to improve your pronunciations based on the feedback from its system's analysis of your voice recording(s).
Engvarta has its own vocabulary series where they deliver three words daily to your mail account. You get the three words along with their meaning, their pronunciation, and sentence formation. It's quite a handy way. You don't have to look for words and will work like your morning lesson doze. 
To get daily words, you need to install the Engvarta app and subscribe to the daily Vocabulary series in the menu. 
Vocabulary.com is a free online vocabulary learning site. You can choose from a wide variety of topics, including science and business. The site also has games and flashcards, which are great for learning new words and practicing your existing vocabulary.
Easy Notecards is a free, easy-to-use tool for learning new words and definitions. The program creates flashcards with the word on one side and its definition on the other. It's simple to use, and you can even create your own flashcards with words you want to learn.
Finally: Speaking Practice
If you're a beginner, practicing English conversation is an excellent way to improve your pronunciation and speaking skills. You can do this by having a conversation with yourself in the mirror or with a friend or family member who knows English well. 
If you're nervous about speaking in front of people, try talking on the phone or use an app for practicing. 
Remember that practicing English conversation doesn't have to be stressful — it should be fun! 
This is the reason Engvarta has successfully built an English learning environment where you can practice real-life conversations sitting from the comfort of your home. 
Whether you're a student or a working professional, you can pick any time of day for your daily practice. 
Before you start practicing, Engvarta makes sure that each and every step helps you reach your goal. Your goals such as clearing IELTS, becoming an exceptional public speaker, and attending meetings without fear of English speaking or cracking interviews. 
After every session, you get a recording of your previous conversation, so that you can listen to the feedback again and identify the corrections that you need to make. On completing 10 hours of practice, students are awarded a certificate of completion. 
I hope this article helped you. Give your suggestions for other English learning apps and websites so that they can help others too. 
Download the Engvarta App today and start your English Conversation practice today!