There are certain telephone phrasal verbs that you should be aware of if you want to communicate well in English over the phone. 
Let's have a look at commonly used telephone phrasal verbs used in telephone conversation in English.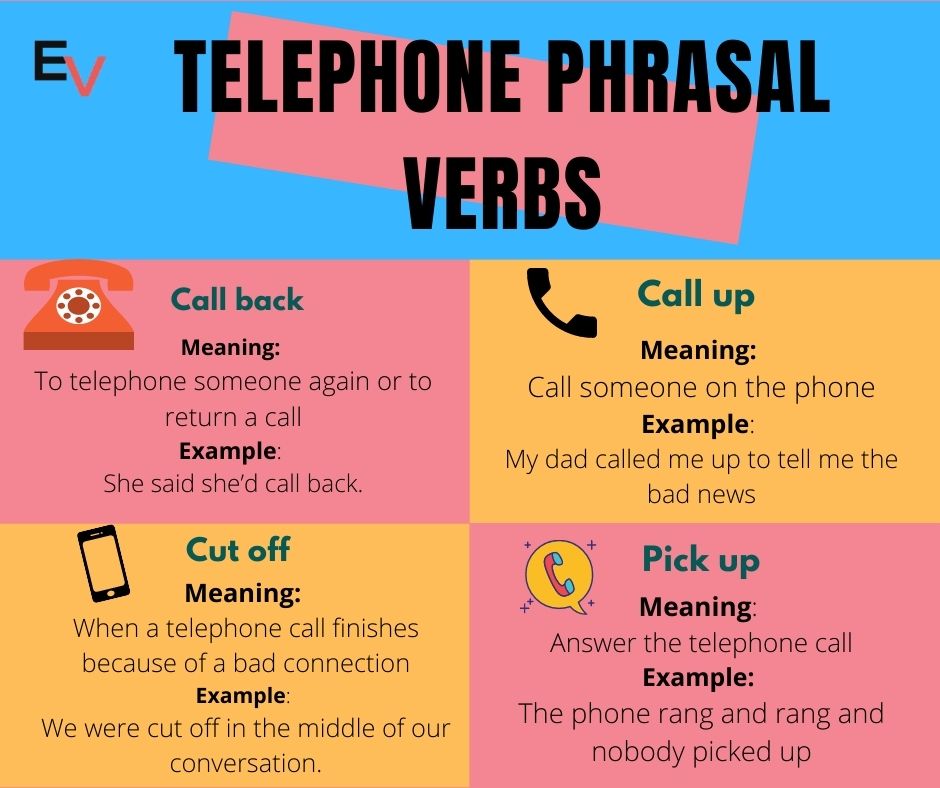 Do you know more phrasal verbs or telephone phrases? Let us know in the comments section below.
Happy Learning!