How to Improve Spoken English?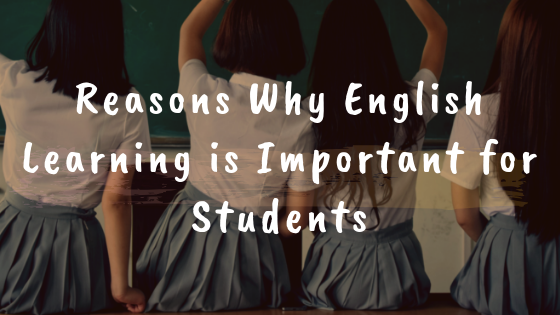 Many people shy away from speaking English. Where some lack a good command over the language, some just don't feel comfortable while speaking English even though they know it.

Given the education and work scenario today, it is literally essential for everyone to understand and speak this universal language. Particularly for working professionals and students, English plays a very crucial role in determining the success in their respective roles.
Why is English Important for a Student?
We all know that English is a universal language. It is understood and spoken in almost every corner of the world. We cannot expect anyone, particularly in a working environment, to not know this universal language. And, to prepare for the cut-throat working environment one needs to start early. Learning English during student life is a part of this preparation.
English is the most essential language in the field of education. There are many countries where English is learned as a second language. It won't be wrong if we say that English dominates the learning and research field. Not just this field, English has become a basic language of communication.
Here are a few reasons why English is important for students:
It makes communication easy
A student meets thousands of people from every walk of life. A good command on English helps them to communicate with others in the most impactful manner.
It boosts the confidence
A student or working professional who knows English brims with confidence. It adds up to the personality.
It helps in grabbing lifetime opportunities
No company would ever hire a person who lacks English communication skills. A thorough knowledge of this language is considered as the basic requirement for any post. Hence, in order to grab a good opportunity, a student must know English.
It helps in enhancing the educational skills
Once a student becomes adroit in English, there is no barrier that could stop him from learning more and becoming more educated. Every type of courses and classes are taught in English.
It makes traveling for education easy
Students who want to pursue higher education in a foreign country must learn English. A student who knows English well can travel to any corner of the world to gain higher education.
How to Improve English Effectively?
Now that you know how important English is, let us take a look at some effective ways to boost your English speaking capabilities.
Trust yourself
If you are struggling to learn English and you lack confidence, you must first work on boosting your confidence. Do not get scared of being the butt of jokes or being judged. If you are confident, no one could ever try to make fun of you.
Have faith in yourself and speak with confidence.
Listen English
Make it a habit to listen to English. Watch English movies, TV shows, News, and Music. This will introduce you to many new words and clear basic concepts while boosting your grabbing and learning capacity.
Use mirror
Stand in front of the mirror and try speaking English. This will boost your confidence.
Learn grammar
At the initial stages, you should not worry about making grammatical errors while speaking. But, you must keep working on your grammar throughout. You must aim at reaching a stage where you could speak English fluently without making grammatical errors.
Use websites and apps
There are many websites and apps that help English learners to improve their English learning skills. One of the best apps to improve your spoken English and boost your confidence is EngVarta: English Practice App. EngVarta is the best interactive app to learn English. It is ranked among the best English learning apps. This app is a great way of boosting English communication skills, particularly for those who understand the basics of the language but feel shy to communicate in English. Many English experts help the learners to gain a grip at English conversation. The app, which is compatible with both, iOs and Android, helps in boosting the confidence.
Read more
Read newspapers and novels. Note down a few new words every day. Learn a new word every day. This will boost your vocabulary. Whatever you get, just grab and read. Read newspapers, literature, online articles, blogs, etc. Keep reading to improve your writing skills.
Use new words
Once you learn a new word, don't hesitate it from bringing in use. Using it will boost your confidence.
Practice
Practice makes one confident and so, you must keep practicing.
How to improve written English?
If you want to improve your English writing skills, follow the following mentioned tips:
Work on your vocabulary
If you want to put your thoughts into words, you would need a good vocabulary. You must work on your vocabulary to effectively put everything on a paper.Read a dictionary, novels, and newspapers to boost your vocabulary.
Pay attention to spellings
What all words you learn, make sure you learn their spellings too. If you write incorrect spellings, it will change the meaning of the entire sentence.
There are many words in English that sound the same but their meanings and spellings differ. Hence, you must make it a point to learn the spellings too.
Improve your grammar
Just like grammar is important in English speaking, so it is in English writing. A good grammar will enhance the quality of your written work.
Use of proper tenses and punctuations is a must in English writing.
Keep writing
Whatever comes to your mind, just note it down. Keep a diary and a pen handy. Sit at a peaceful place and start writing. Write many versions of each and every text. If you commit mistakes, do not worry and write it down again. Proofread your work and write it down again in a better way. This practice will definitely enhance your writing skills.
For Regular English Practice with Expert: Download EngVarta Mobile App