English Learning apps have been considered to be one of the most effective tools for learning English from around any corner of the world. Replacing the traditional method of learning any language by App based learning has been a revolutionary change and has been quite a trend.
However, many people are often skeptical about how these English learning apps and cutting edge technology could help people in learning a new language.
Hundreds of mobile applications, whether free or paid, make people think twice about how these English learning apps can help them to learn a language that was once could only be traditionally learned.
This brings us to the question that – Are English learning apps really helpful?
Honestly Speaking , your phone can be your best learning buddy. People often give up the dream of learning English due to unavailability of the right time or the right mentor or learning resources. Learning becomes more challenging when you are learning a new tongue and you fear being judged by the mistakes you make. But the customized English learning app has undoubtedly made life easier.
Here are some points where research shows that English Learning apps can be really impactful and can help a lot to improve your language proficiency.
Let's have a look at benefits of English Learning Apps
1. Learn English from anywhere using English learning App
Do you wanna learn English while travelling?
Or,
You want to practice speaking in English during the 15 minutes recess of your office hours?
Well ! English Learning apps have made this possible apparently. Gone are the days when we had to travel miles to attend our English learning classes. This smart learning method has made life convenient for language learners. You can learn to speak English from the very comfort of your home. And this is not something to be surprised about. You don't have to adjust your day or run away anywhere to learn English. You have your hands on the device and Voila ! You're all set. You can start your English practice then and there.
2. Save your time by using English learning App
Do you wish to practice English before sleep?
Or, are you an early bird who wishes to improve English during morning hours?
English Learning apps can be your companion!
English is not a subject to learn. Rather it is a life skill that can be acquired anytime regardless of what your age is. But this becomes challenging when working people & homemakers find it hard to spare time to focus on their language skill. It is this time when English learning apps come into the picture. Using these English learning apps, you can practice English anytime of the day. There is no need for rigid timetabling just like the old school method.
So you see, English learning apps are a brilliant way to save your time indeed !
3. With English learning app you can study at your own pace
Isn't it true that everyone has their own pace of learning?
It is a matter of fact that learning is a process. In this process, one might learn to speak in English in just a few months whereas the other might take a year's time. And it is not just true for English but any other skill that you wish to acquire.
During the whole journey, you need a mentor who can patiently help and guide you throughout. English learning apps are so diversified that people from different backgrounds and all over the world can enroll themselves.
These English learning apps also provide 1 on 1 sessions where you don't have to feel nervous about your mistakes. You can just be 'YOU' and openly discuss your weaknesses and strengths in that particular language. In these English learning apps, you get your own space and move at your own pace instead of juggling among the crowd.
4. Personalized learning
English learning apps provide a personalized learning experience of learning vocabulary, idioms, listening, reading, speaking and writing.
Learning becomes more effective and productive when 'It is made for you'. Many English learning apps personalize the course according to the past data.
Mobile technology provides well defined, crisp resources that are just for you. According to your present level of English, these English learning apps build a customized learning environment.
It involves sustained language learning especially when it comes to practicing spoken English. Personalized learning provided a platform which is something beyond the walls of classwork. It prepares you for the real world.
5. Enjoy the learning process.
You need to agree when I say, Freedom to learn anytime at one's own pace with personalized resources makes the entire process easier and convenient. When something is easy, you automatically start enjoying it. And when you start enjoying it, you learn better and put in more effort.
One of the most remarkable changes of the 21 century is learning through gamification. If you have ever used any apps, you must have seen how they test you using different game based quizzes, videos, visuals and sounds. This keeps learners engaged and engrossed in learning English. The game based explanations of different topics gives learners a wider range of scope to practice this new lingo.
Considering all the positive perspectives, it's undoubtedly one of the best ways to learn any language. It can be one of the best substitutes for learning English language.
The challenge is choosing the right English learning app for you to practice English. So, here is the list of English learning applications that can help you to practice English.
(All these English learning apps are available for iOS and Android )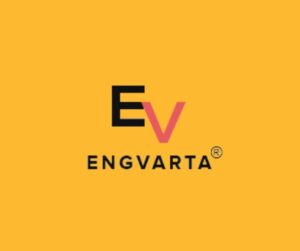 EngVarta is a user-friendly English learning app that provides a one-on-one English speaking practice platform. It is not like a regular classroom session but a platform that prepares you for the real world. The sole purpose of this English learning app is to work on your English speaking skills. On a tap of the 'Connect to Expert' button, you can interact with English Experts who will help you to speak in English by correcting your mistakes. EngVarta app helps to build up confidence to speak English and achieve your desired goals (e.g acing an interview or delivering public speaking in English ) .
Duolingo – Fun based English learning app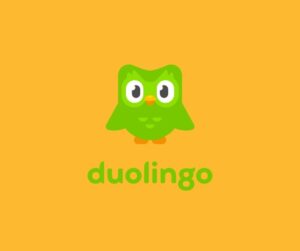 Duolingo is one of the trendy English learning apps where learning a language is fun. It offers various lessons with brilliant audio and visual effects. Along with lessons, it imparts flashcard, exercises and in- depth multiple choice exercises that helps boost your language skills bitesize
This activity based English learning app provides a platform to practice pronunciation, grammar and vocabulary on a daily basis.
Hello Talk – Learn by chatting
Hello Talk is an English learning app that helps you to connect with native English speakers and chat with them for free. The innovative tools in the English learning app help you improve your English effortlessly. You can connect yourself to individual members or join group chats for a collective experience.
Fluent u – Real world English videos
Fluent u brings English videos based on real life scenarios and conversations with interactive subtitles. Videos based on commercials, music, movies, comedy, motivational and much more. Along with these videos, you also have access to quizzes that will make learning more effective.
If you are a learner who listens and learns, this English learning app can be your best learning buddy.
Google Translate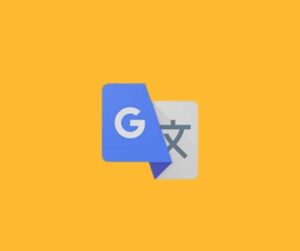 You may have heard the name of this popular language translator app. This multilingual translation app helps in converting any text, documents and websites from one language to another. If you want to know the English word of any word or learn English words by translating it from your native native language to English, then this English learning app can be beneficial for you.
The above-mentioned English learning apps are among the best apps that are highly recommended for you to improve your English speaking. Read our article on : Best English Learning App in India 2021 to get a in-depth list of the best English learning apps that can help you improve your English.
I hope this article will help you to justify whether you should or not install an English learning app to improve your English skills.