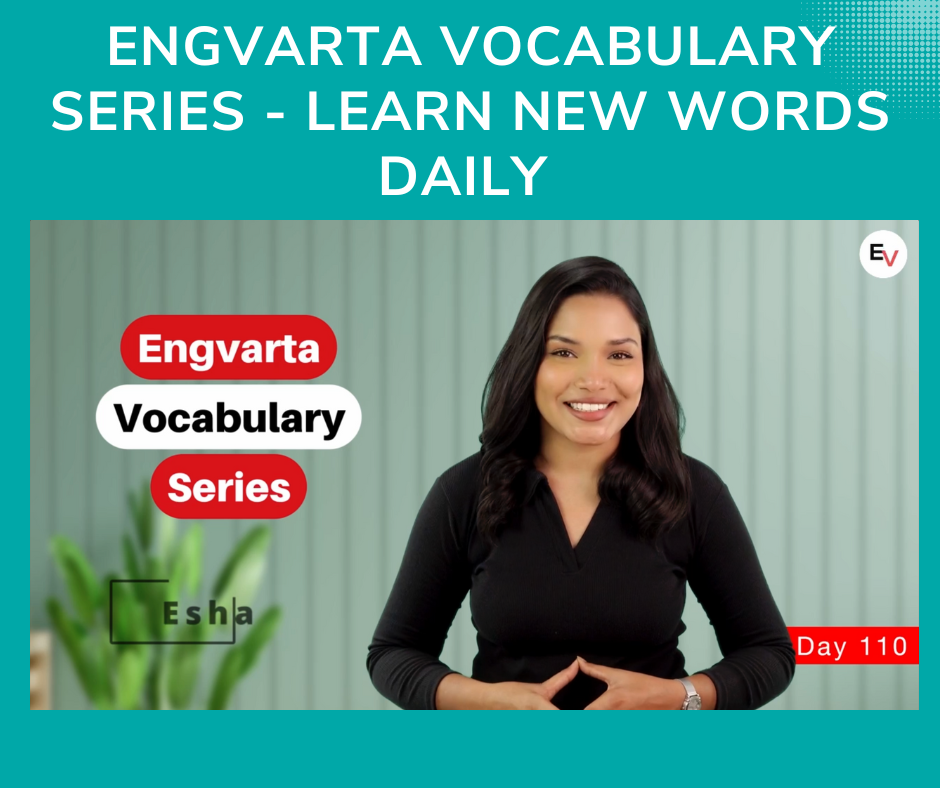 EngVarta has its own video vocabulary series where you get to learn three new words daily through our video lessons in the app. These video lessons include explanations of word meanings, usage in sentences, and examples to help learners understand and remember new words.
How to subscribe to the Vocabulary series? 
Follow the three simple steps to use EngVarta free vocabulary series – 
Download the

EngVarta app

Go to the

'Menu'

option

Select V

ocabulary series
4. You need to watch the introduction video to provide you with important information before you can access the vocabulary series.
5. After you have watched the introduction video, you will see an option to 'Unlock First Lesson'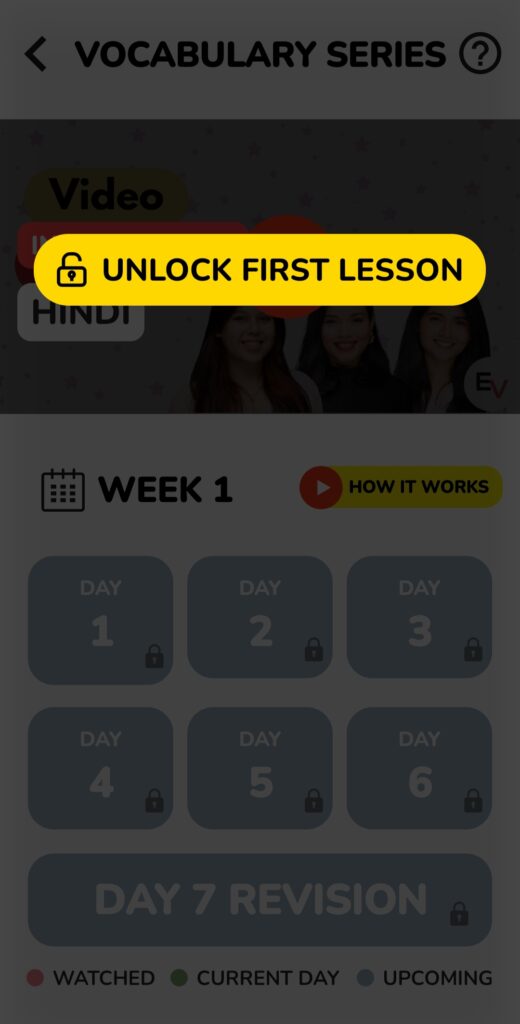 6. After clicking on 'Unlock first Session' you will be able to watch the video of Day 1 of your vocabulary series! In this video you will get to learn 3 new words daily!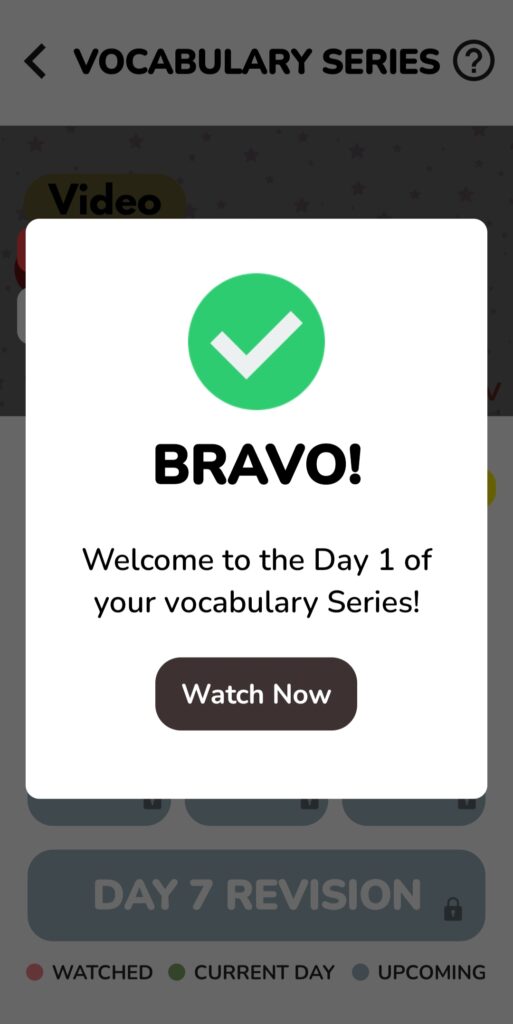 7. You can select the language preference to watch the video.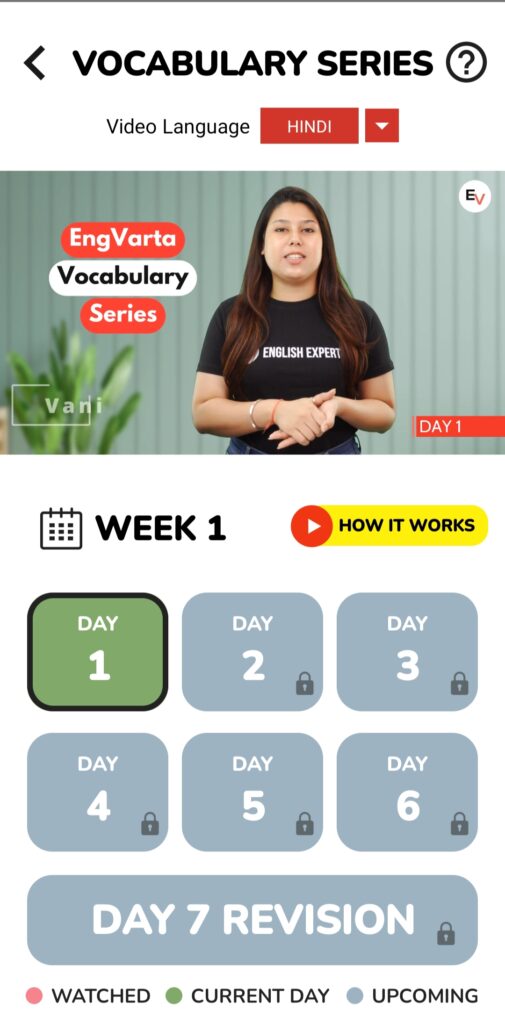 8. Then the next day you will be able to unlock your Day 2 of vocabulary series.
Continue learning new words and use them in your daily English conversation. Isn't it great? So what are you waiting for? Download the EngVarta app now and start your English learning journey today!
Learn more about EngVarta vocabulary series. It's free!