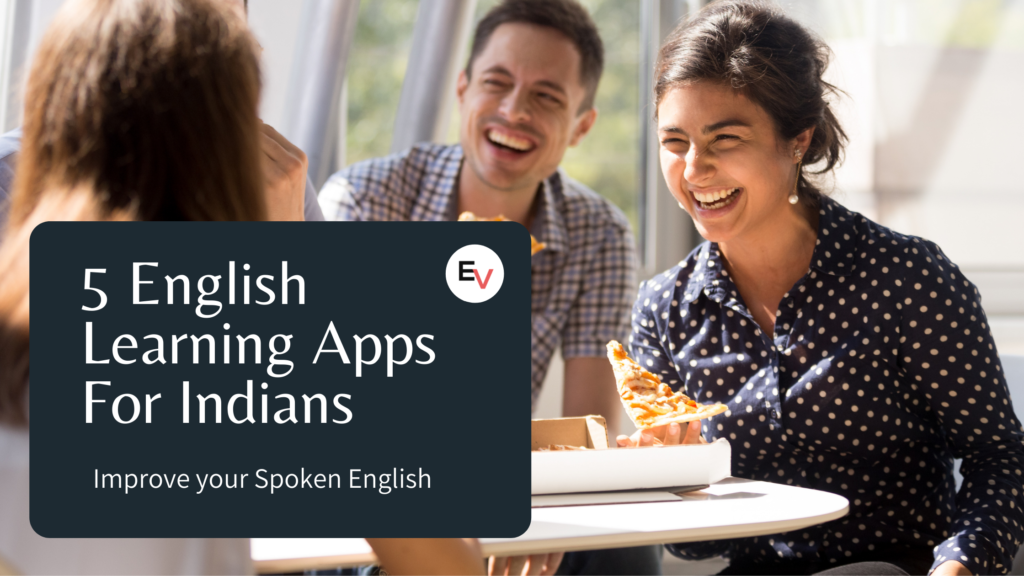 Is there something you are terrible at, but you still love doing it anyway?
Suppose, if I say, you love to dance, but you are not a good dancer. So, will you stop dancing or will you learn that skill?
Obviously you will learn how to dance!
Similar is the case with speaking in English. Just like dance is a skill and cannot be perfected without proper practice. Learning to speak English is a skill in itself. You need to invest your valuable time to get better at it.
Learning English involves consistent practice and a great desire to learn and improve!
Google can help you to find the answers and give you search results on " Top 5 English Learning apps to improve English" or " Top 5 ways to improve English", but implementing it is your job. 
Don't worry! If you have made up your mind to improve your English speaking skills – This article will not only list the names of some English learning apps using which you can improve your spoken English but also give you enough reasons to motivate you to improve your English using English Learning Apps. 
But, before that let us understand –
WHY DO YOU NEED TO IMPROVE YOUR ENGLISH? 
I believe that you don't need a reason to learn any skill in the world. This language is fascinating and you want to speak it fluently. You already have enough reasons.
 But to emphasize its importance, I can give you 4 reasons why you should learn spoken English- 
Not everybody in the world speaks Hindi or French. We need a language that helps us connect with each other. The most important point to consider is – English is the most widely spoken and understood language. Imagine yourself in a country where no one understands your native language – English can save you there. Imagine you need to deliver a presentation to an international client – English can help you there. Imagine going on a date or with a group of friends. English can help you to participate in conversations. 
English is definitely not a measure of intelligence, but it does add an essence of confidence to your life. 
Do you want to fly abroad for your higher education or job? 
Well! Then lemme tell you some countries demand English proficiency tests to check your level of English to make sure that you accept English as they do. Also, you must learn to speak English at an intermediate level to build relations with your new friends. 
It's a hard truth that English has become crucial in almost every sector. You are expected to speak English no matter what job profile you are in. Not only that, if you are fluent in English, your fluent English can give you better and bigger opportunities. 

English can help you make everlasting friends around the world when you are traveling. I won't exaggerate when I say that it can help you communicate with other travelers, learn about new cultures and help you enjoy a great sense of independence. You will be able to order food, ask for directions and talk to anyone without any language barriers. 
Now that you are convinced, and have made up your mind to improve your English, the question is – 
HOW TO IMPROVE ENGLISH WITHOUT ANY CONVENTIONAL METHOD OF LEARNING? 
My answer is – With the help of English Learning Apps. English learning apps are really convenient and handy sources for learning English. These English Learning apps not only help you to improve your grammar or build your vocabulary but also connect you with an English-speaking partner or a mentor. If you are a serious learner and strongly want to improve your English – you can pick any one of these English practice apps and start your practice from today! 
Here we go! 
List of Best English Learning Apps in India 
EngVarta – English Speaking Practice App for Indians
(Android, iPhone)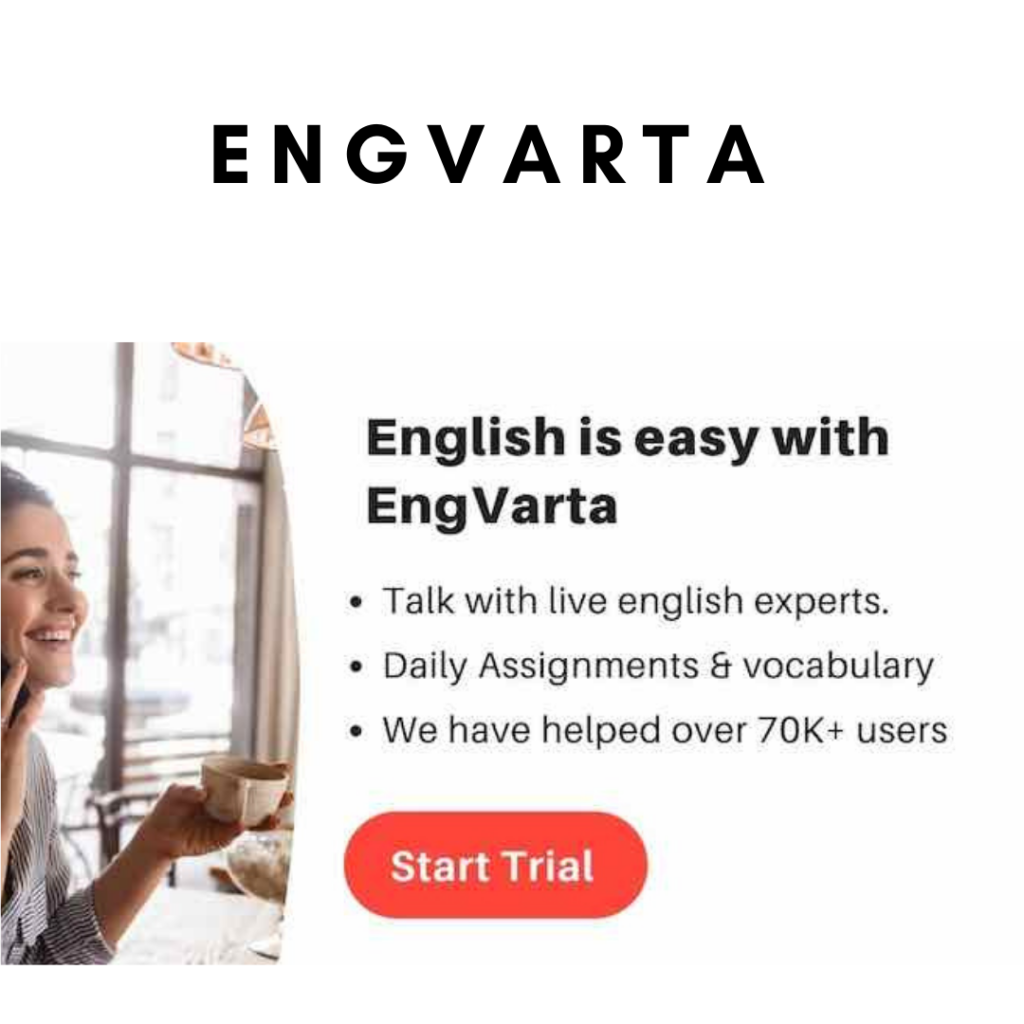 Are you looking for a mentor who can improve your English and correct your mistakes? 
Or, do you want to improve your English conversation skills? 
Engvarta is an English Learning App that helps you to connect with Live English Experts over phone calls and helps you speak English just like you speak to people in real life. In this English learning app, you can pick up any topic of your choice and start speaking to the experts. You may also improve yours according to your desired goals.
Goals such as – 
Preparing Interview questions 

Improving English for IELTS. 

Learning Public Speaking. 
Besides, you also get vocabulary delivered on a daily basis and English grammar lessons on YouTube channels. 
90% of the English learners on the EngVarta app are Indians which makes it trustworthy and reliable to use if you are an Indian. 
I would probably rate the EngVarta app as one of the best English learning apps for Indians if you want to practice spoken English daily. 
Rating – 4.3/5
Duolingo – Fun English App
(Android, iPhone, iPad)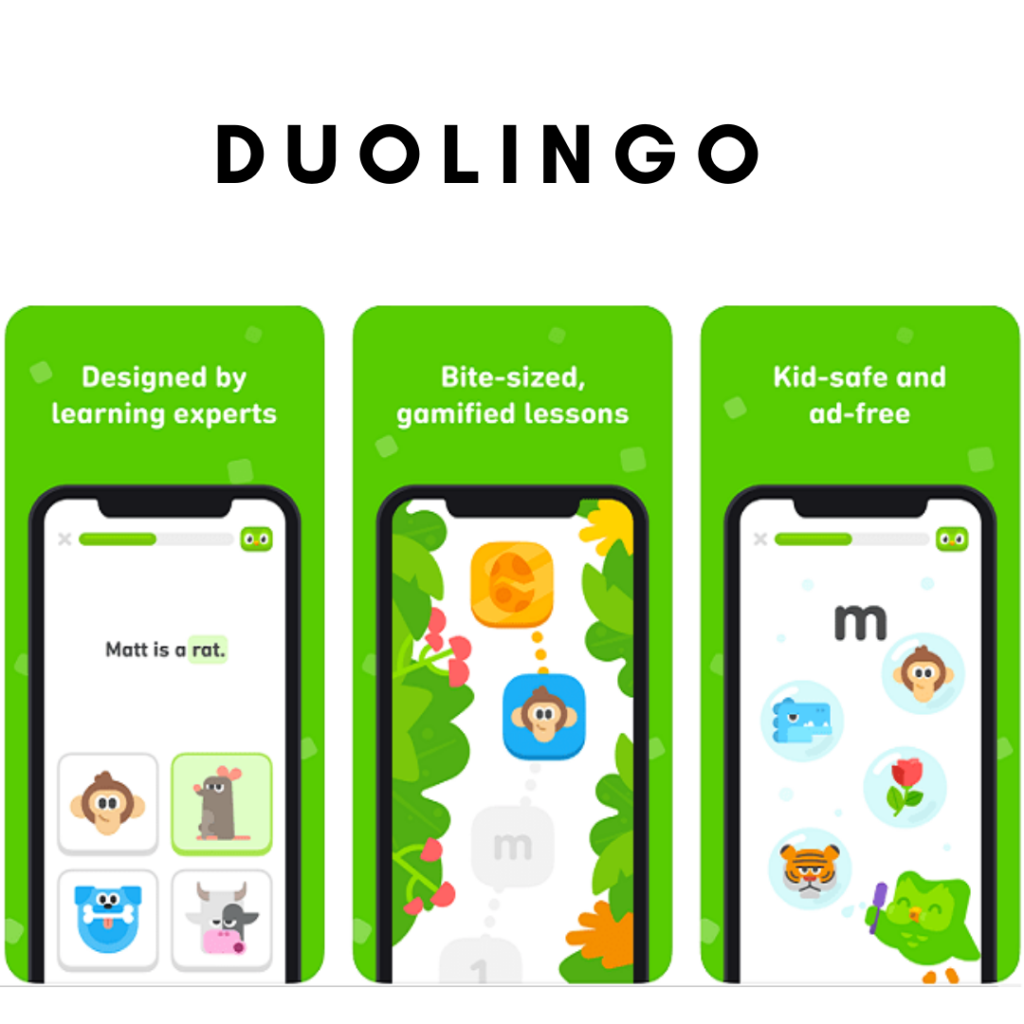 You must be familiar with this English Learning app. If you are a beginner who has just started to learn English, I highly recommend you to use Duolingo. It just doesn't offer one language, but can help you learn 18 different languages. 
Using the Duolingo app is more like using a fun English learning app! 
The gamified learning system of this English learning app and the tailored exercises can help you to learn new vocabulary and learn new words. The Duolingo leadership channel can help you to compete with other learners and enable you to unlock the levels and earn coins.  
Sounds thrilling right? 
Rating – 4.7/5
Memrise – Language Learning App
(Android, iPhone)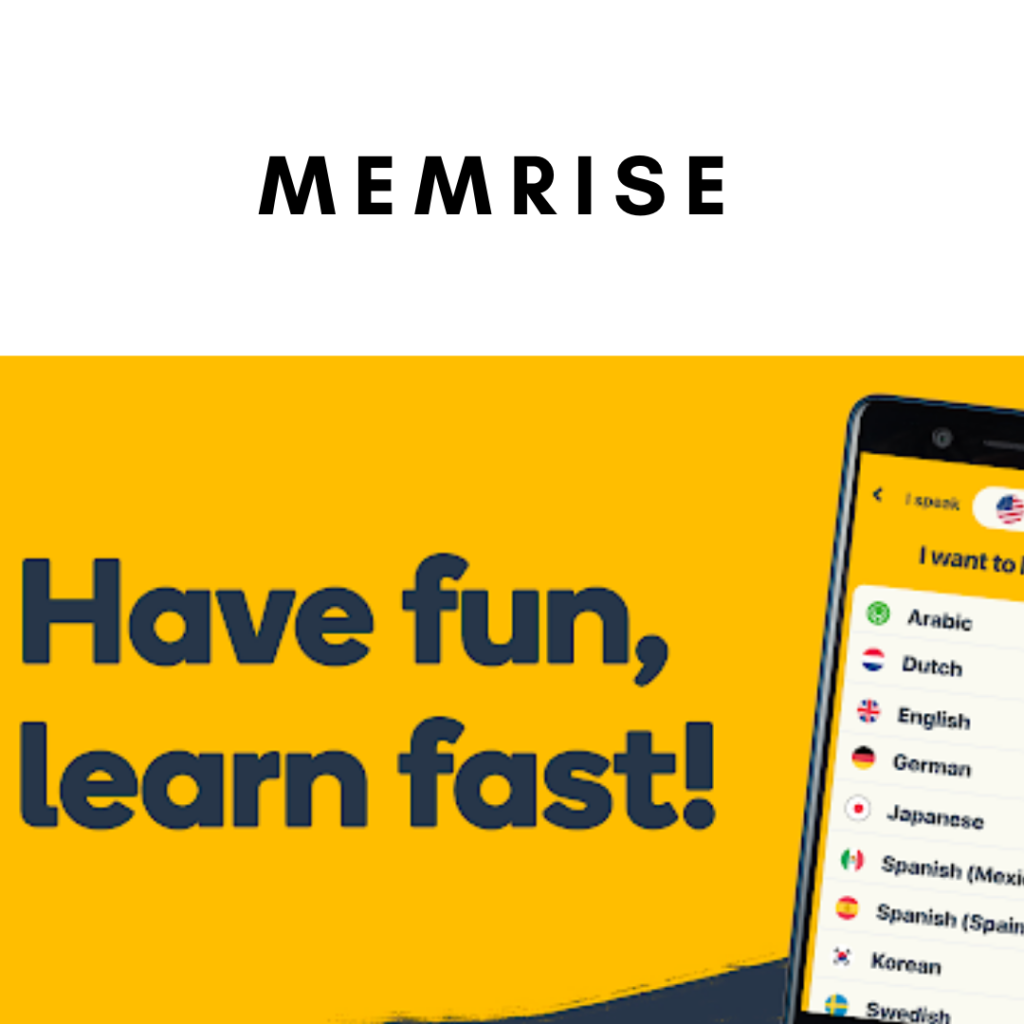 Memrise language learning system is designed in such a way that it makes English learning fun and addictive. Indians have found this English learning app more useful and have generously rated it quite well.
Memrise also offers other languages like Spanish, German, and French. The basic English course combines practical vocabulary, grammar lessons, and phrases so that you can use them in your daily conversation. The feature of "Learn with locals" in this English learning app makes it more impactful and beneficial for learners who understand Indian English accents. 
Among all the English learning apps, Memrise stands out for its unique approach. 
Rating: 4.6/5

Hello Talk – English Learning App to Get English Speaking Partners
(Android, iPhone)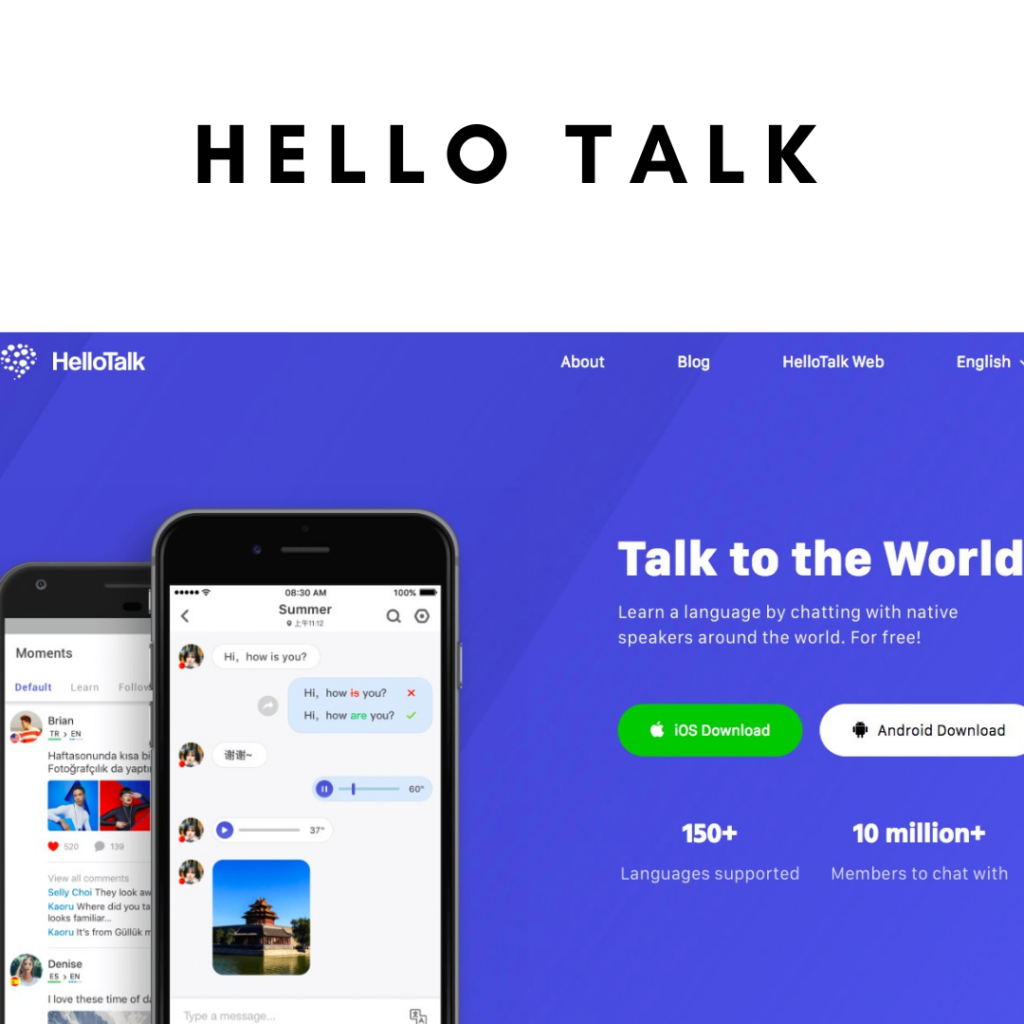 Hello Talk is an ideal English Conversation Practice App that serves one purpose – It connects you directly with native speakers and provides an interface to test and speak through your smartphone. Hello Talk also provides the translation feature which is a paid aspect of this English Learning app. 
The basic concept of this English learning app is to connect learners from all over the world and help them meet and grow together to improve their English speaking skills. 
Rating: 4.3/5
Babbel – App for English speaking
(Android, iPhone, iPad)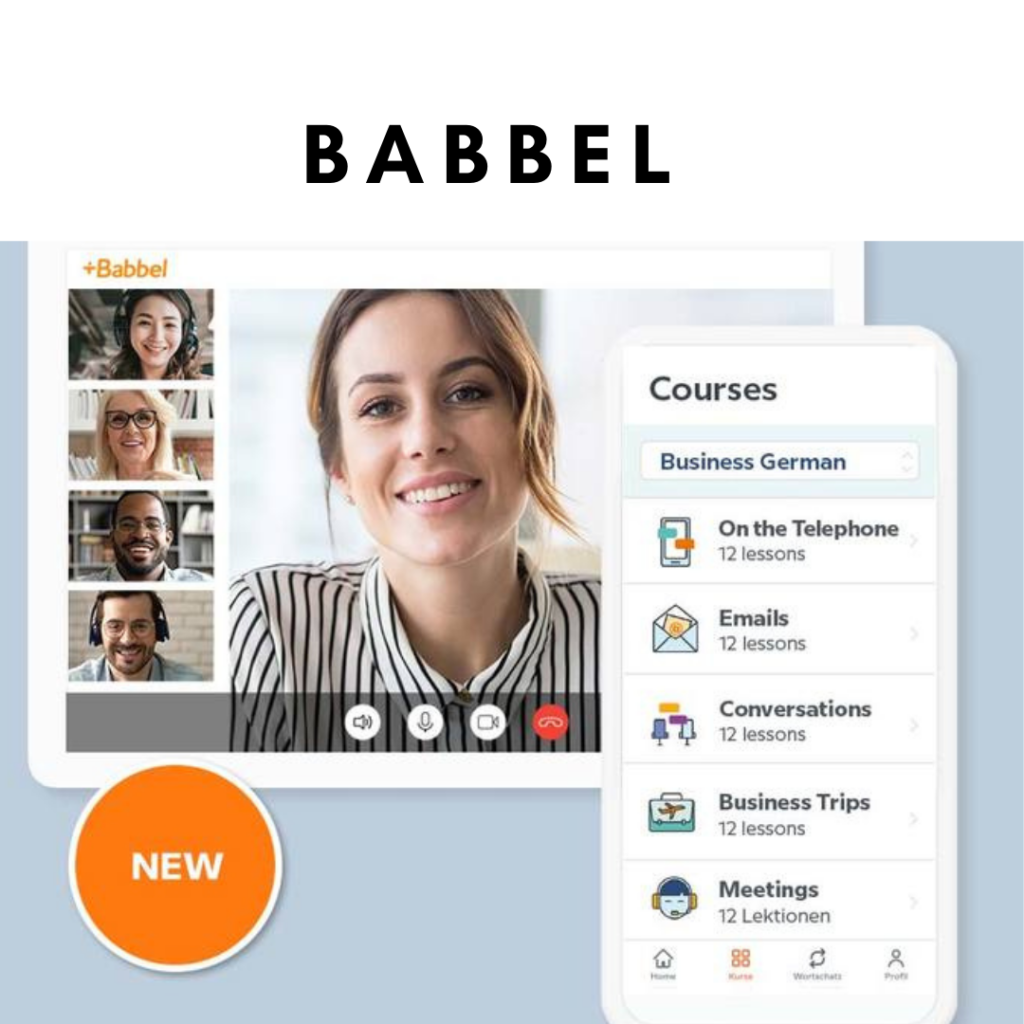 Do you want to improve your vocabulary? I recommend you Babbel. You will be given a sentence that you will have to complete. The lessons are categorized on the basis of difficulty level. Babble uses a custom goals system and helps you track your progress. 
You can learn using these four approaches – Sound Recognition, Picture Recognition, Spelling, and Fill in the blanks. 
Download this English Learning app if you want to improve your vocabulary! 
Rating: 4.5/5
So, these were all about the English learning apps that I would recommend for Indians to improve their English. 
List of 10 Best English Learning Apps that can help you improve English and boost your confidence 
Besides above English learning apps, here are some other English learning apps that can help you improve English –
ENGVARTA –

Best English Learning app for android

DUOLINGO – Fun English learning app for learning languages

Memrise – English learning app for all

Hello Talk

Babbel – App for English speaking

Hello English – English learning app for daily practice

English Conversation practice

Fluentu

Bussu – English learning App For Writing English

Enguru English learning app
These friendly English Learning apps can be a great way to start learning and start practicing spoken English from today itself! I highly recommend these best English learning apps for learning English or brushing up your existing language skills. All you have to do is just download your favorite English learning app on your phone now and begin your journey of language learning!
Let me know in the comment your favorite English learning app. Also don't forget to mention if you have any other recommendations or if you have already used any English learning app before!