Thank you for signing up as an English expert! Following are the few easy steps to get you started.
1. First thing first: Get your profile approved at EngVarta. If your profile is still under screening or you've not received an interview call yet, contact us at our support number 7570085666 to get your interview scheduled and your profile approved.
2. Once your profile is approved, you are good to login to the app and start taking calls. Make sure you make yourself available in the app by clicking on 'Availability' option in your dashboard screen.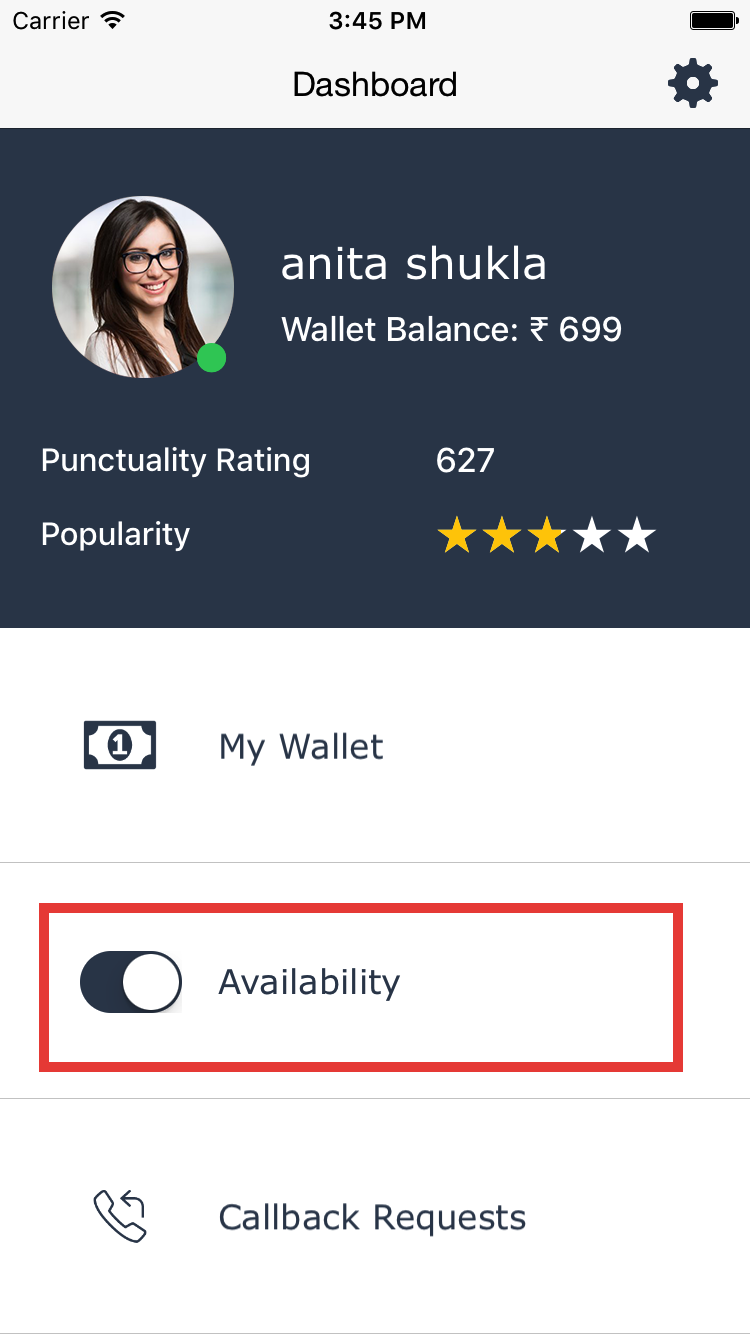 3. When you make yourself available, you will start getting calls. On the call screen, you'll be able to see the details of the person who is calling you.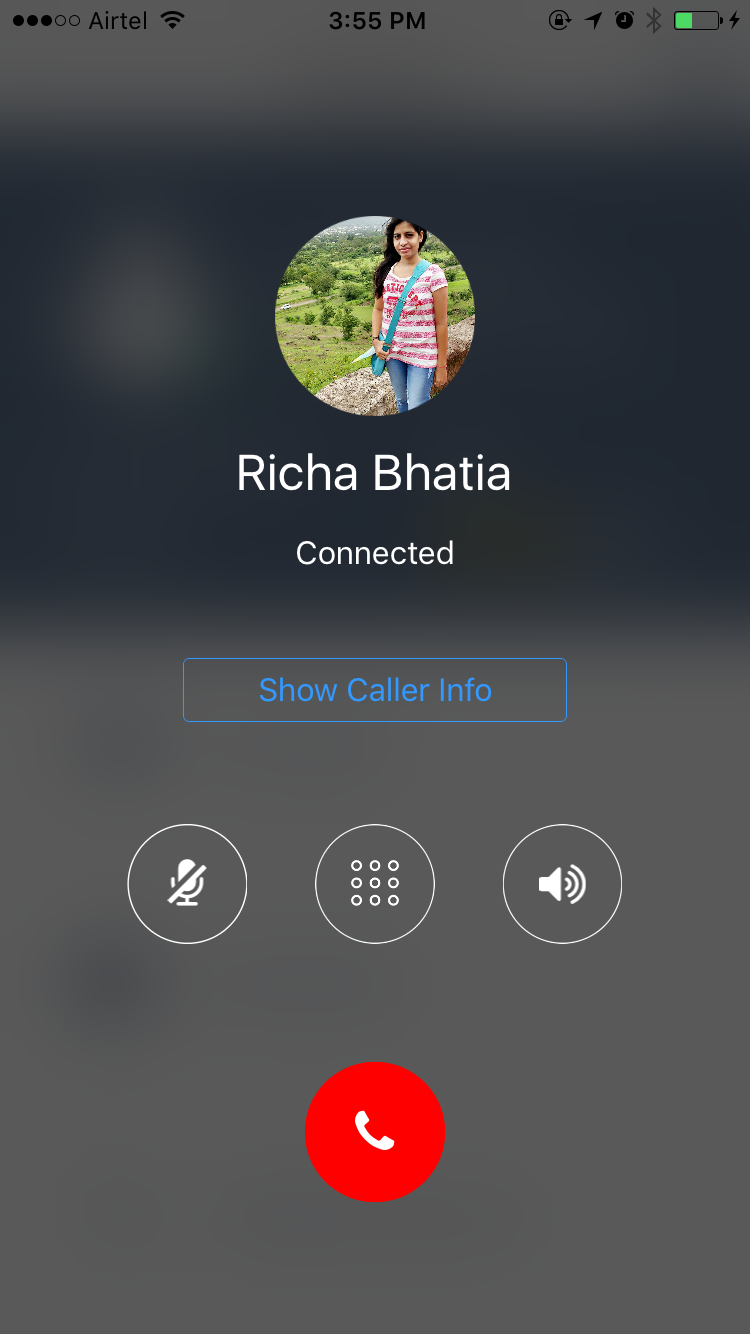 4. Also, on the call screen you will see an option of 'Show Caller Info' that will show you the details of the person such as hobbies, profession, learning goals etc. You can use this information to start a conversation with that person.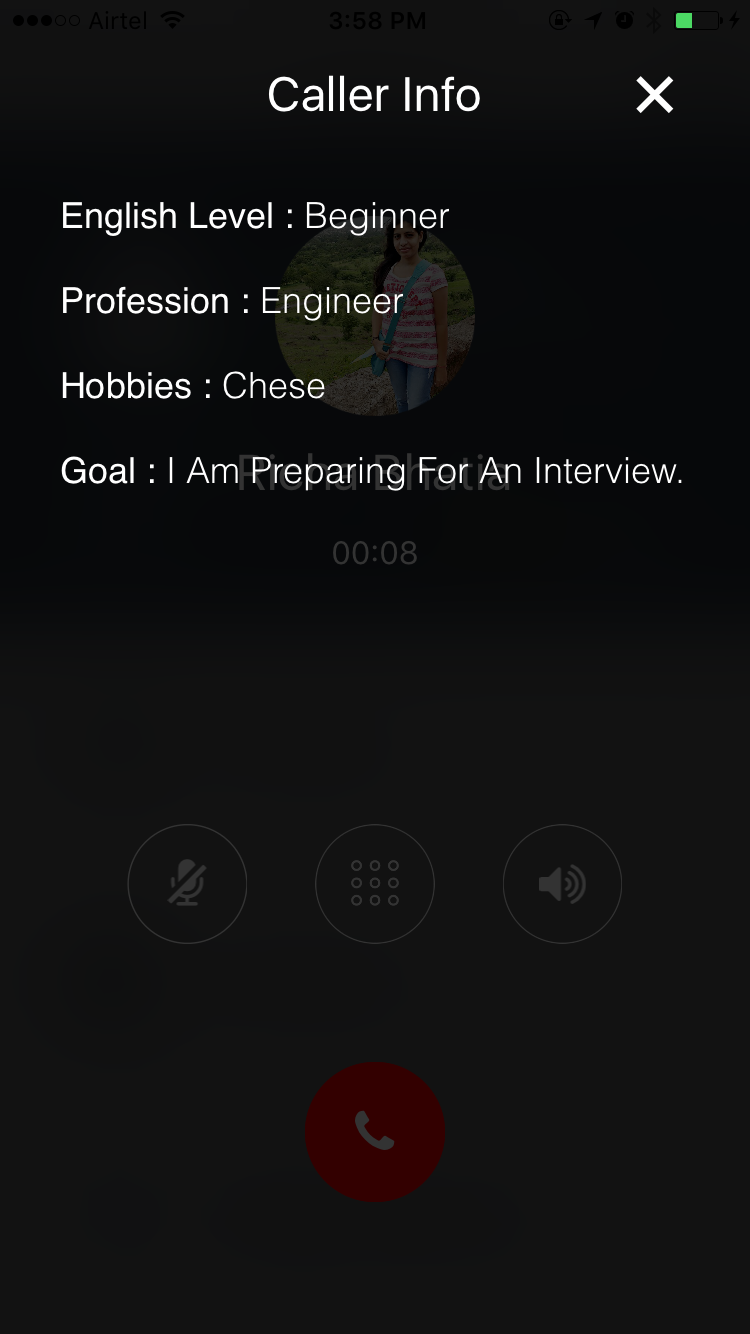 5. You will be paid for each session you take. Payment will be made in your eWallet. To view call details and wallet balance, click on 'My Wallet' option in your dashboard.